So, next home project is Operation: DECK. This begins with a good power washing (or so I'm told). You need to clean off all the years of grim and such before staining or water sealing. I'm no novice to the concept having been recruited by my parents many moons ago to power wash the entire backyard fence… So, for reference, this is a power washer: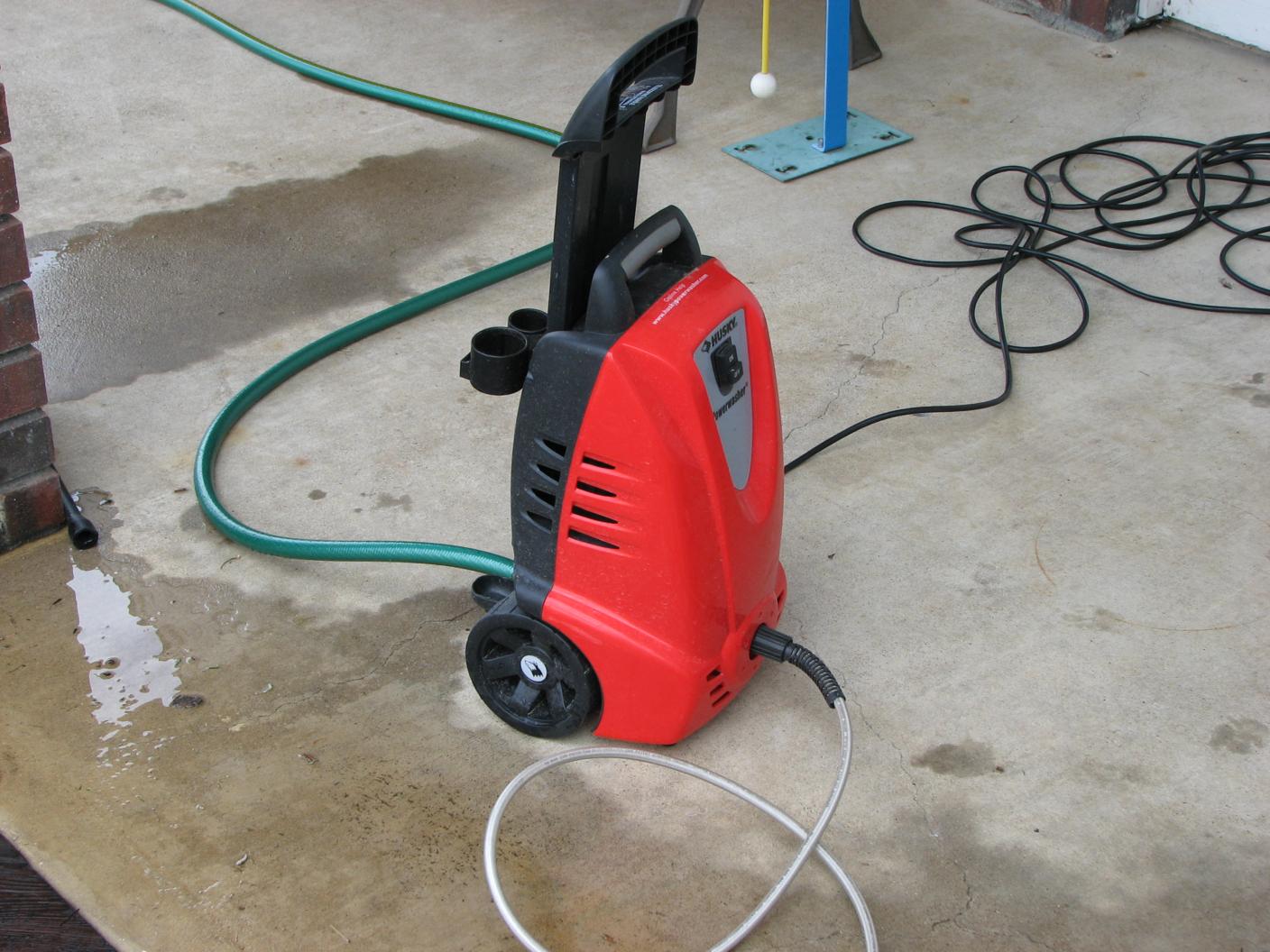 It may seem fairly innocuous, but this little baby can produce a stream of highly pressurized water that can pulverize even rock, if your so inclined.  I was not, so we stuck with a wide angle nozzle for my fragile wood deck. So I got to spraying, and act which is a fairly decent upper arm workout due to the kickback on this thing.
The results are fairly remarkable:
As you can see, years of grim are now blasted away. Of course, you can do lots of other things with a power washer: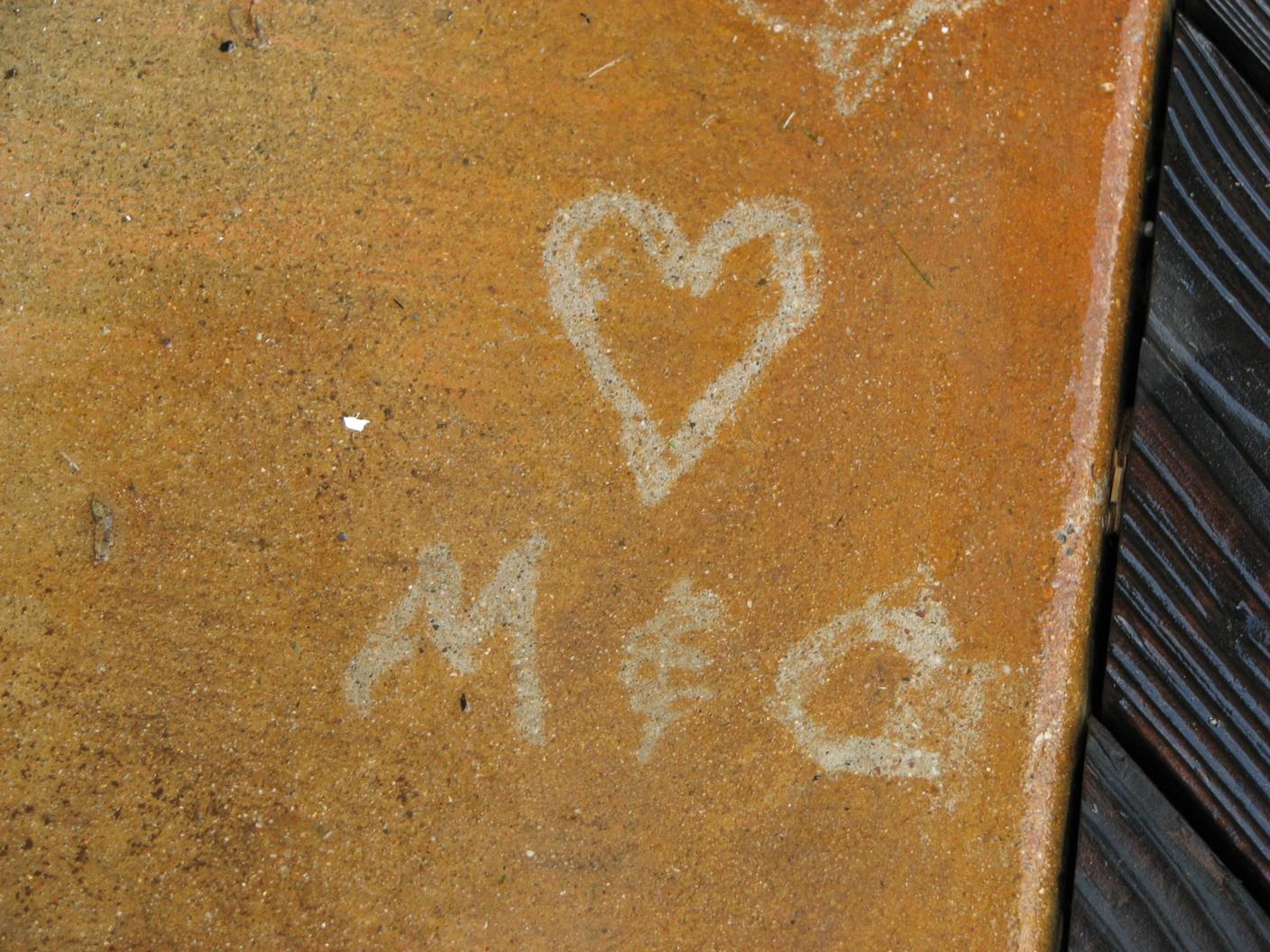 That's an "M & C" with a heart if it's difficult to see – the nozzle isn't meant for fine detail work.  And no, I didn't leave this engraved into the rust stains on the concrete. Carly preferred me to remove the stain all together.
You'll notice of course that "Demon Plant" is doing fine. Also, we got our first roses of the season in:
Of course, I wasn't the only one that thought power washing was like the best thing ever (be sure to click for bigger views):
So all in all, it was a successful mission. Staining will proceed in one week. You can see the results of the power wash below:
Freya was worn out, and the dirtiest she has ever been (but happy)!
Some final pics!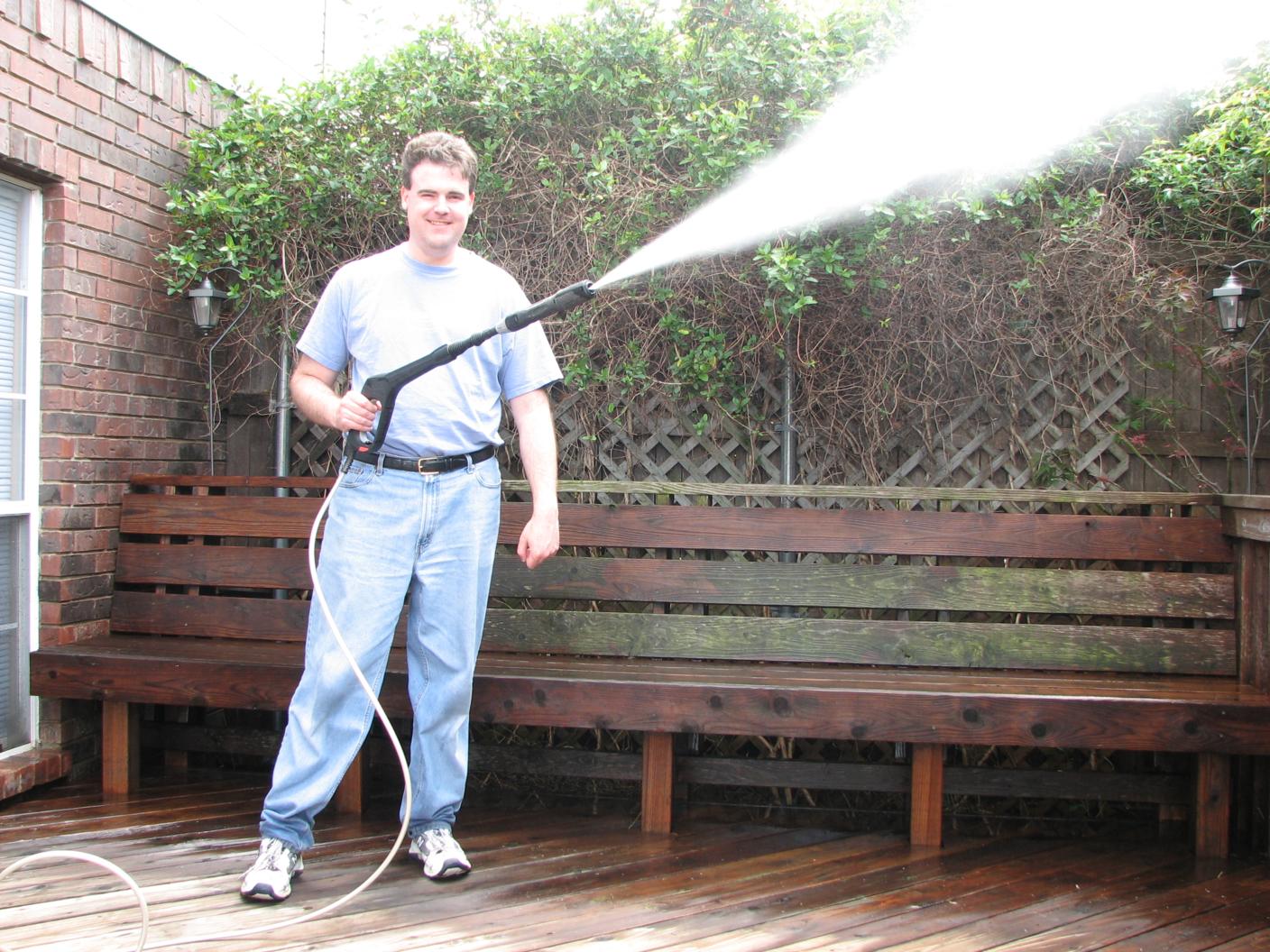 Over and out for now.