We took the dog for her first swim this Memorial Day. Unfortunately our AC is out at home (or as Carly calls it 'the magical house cooling box'), but we were planning to visit the folk's and swim anyway (just a longer visit than previously anticipated).
Freya was a bit nervous about the water (I think she thought it was a big bath). But after some encouragement – peanuts – and some forced cannon-balling with mommy she got the hang of it. Still not her favorite thing in world but I think she is growing to like it.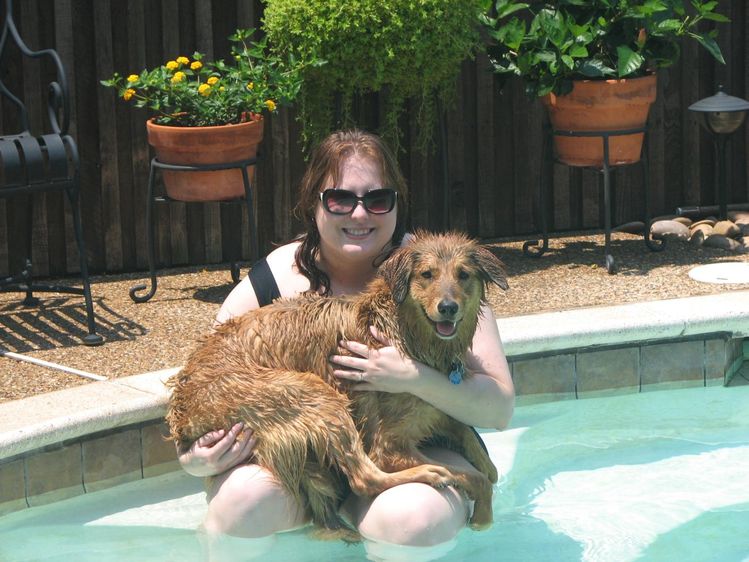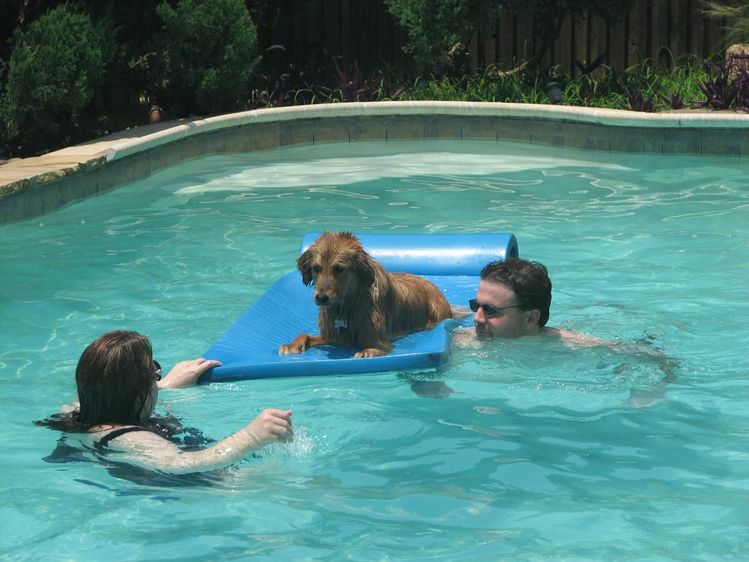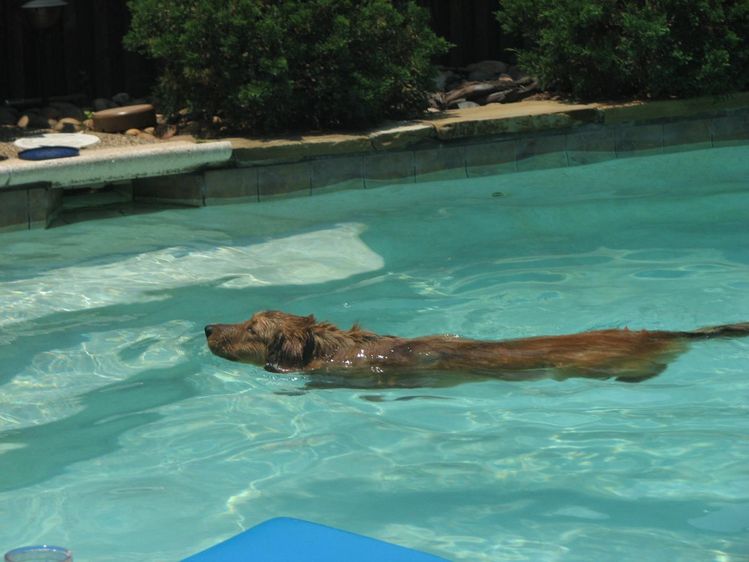 Lots more pictures here in the gallery.